To learn more about available works, please provide your contact information
The cult that revolves around William S. Burroughs (1914-1997), his reputation as an author who was both a junkie and genius, his invention of the cut-up technique in Paris at the end of the 1950s, alongside Brion Gysin, his influence that endures through the work of generations of artists, musicians and even film directors such as Gus Van Sant, who invited him to take part in his movie Drugstore Cowboy (1989), all evidently lend each of his artistic works the status of a fetish object. Yet in order to better observe and understand what the author of The Naked Lunch (1959) has left before our eyes, we must go so much further than this state of idolatry.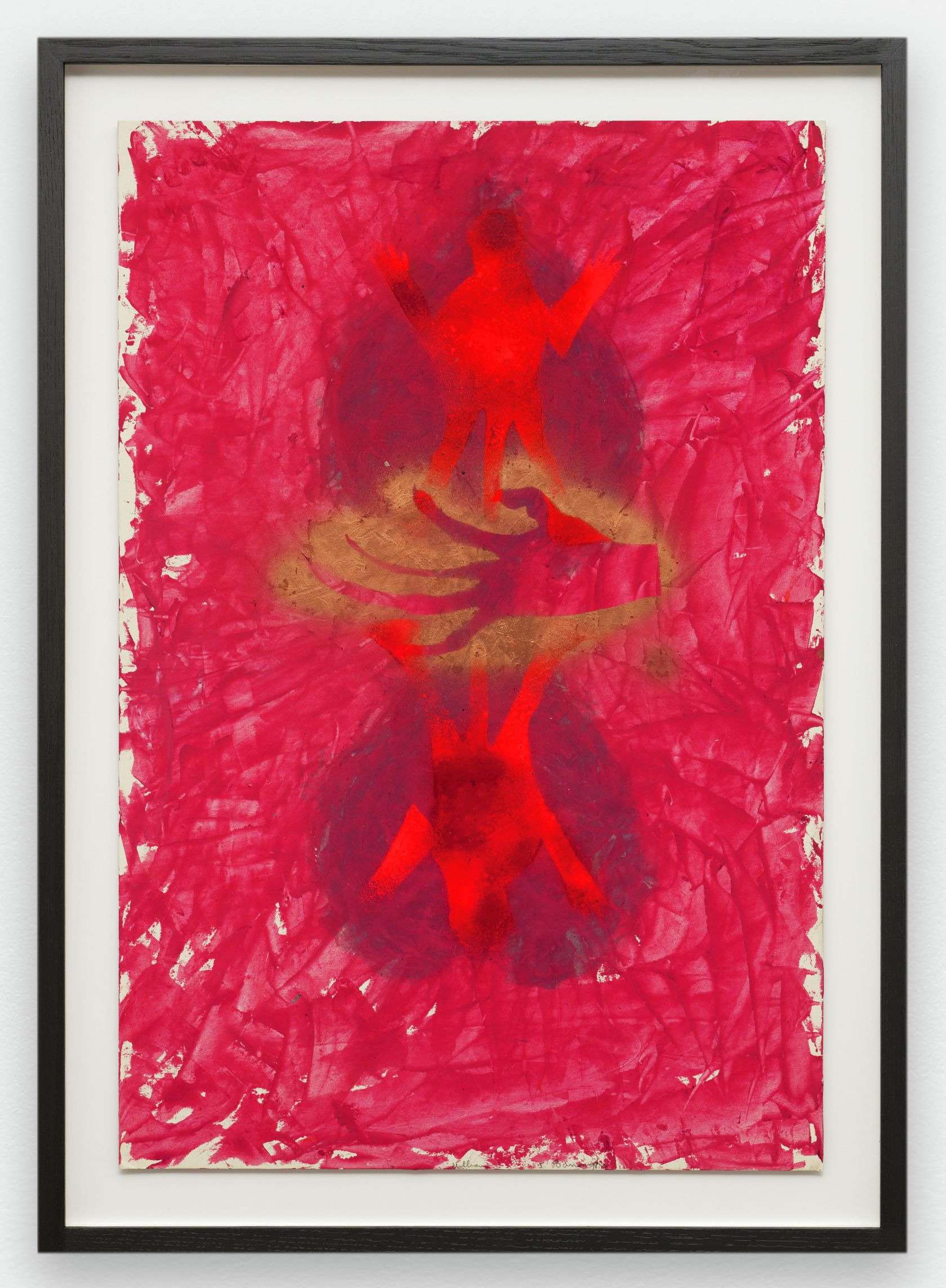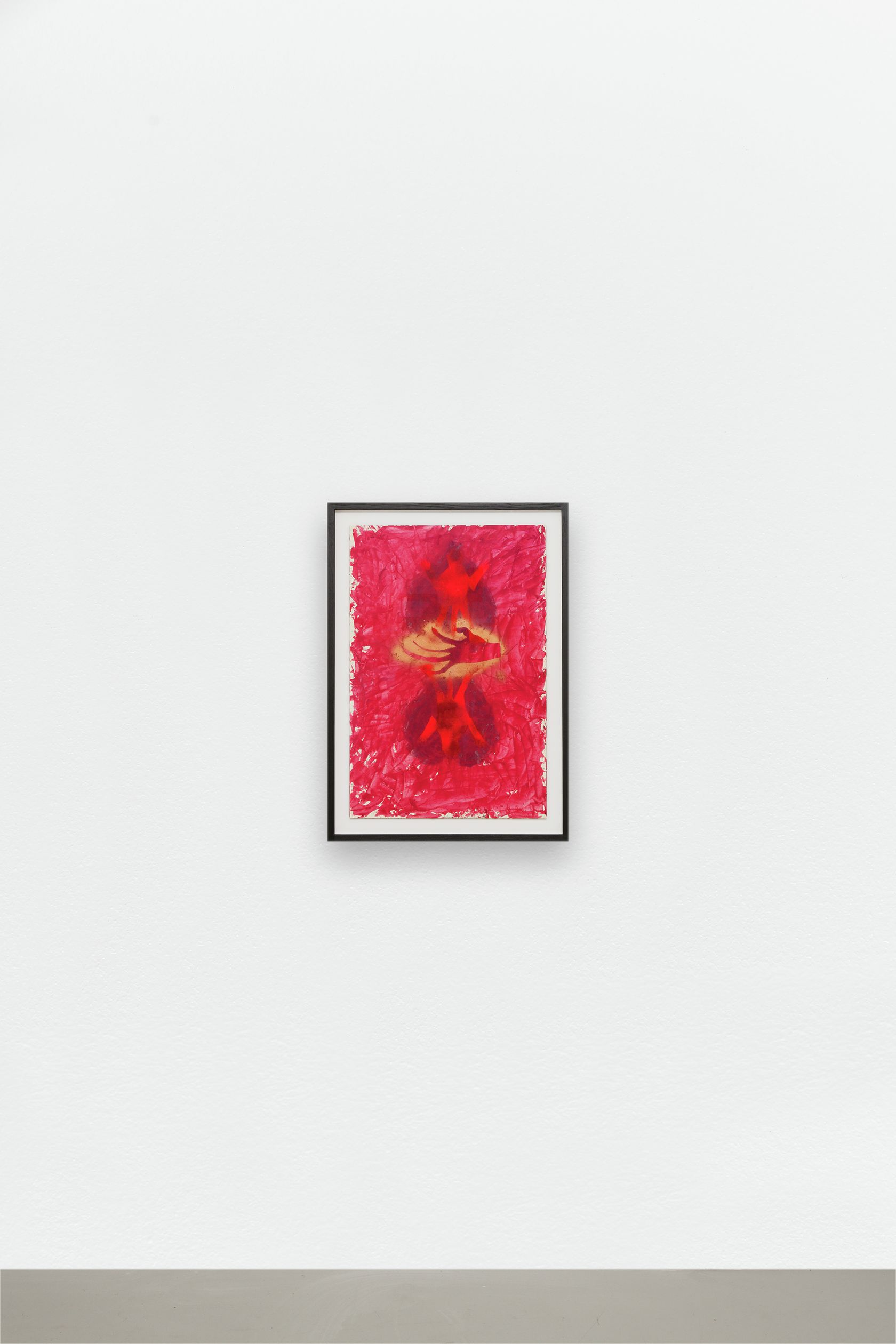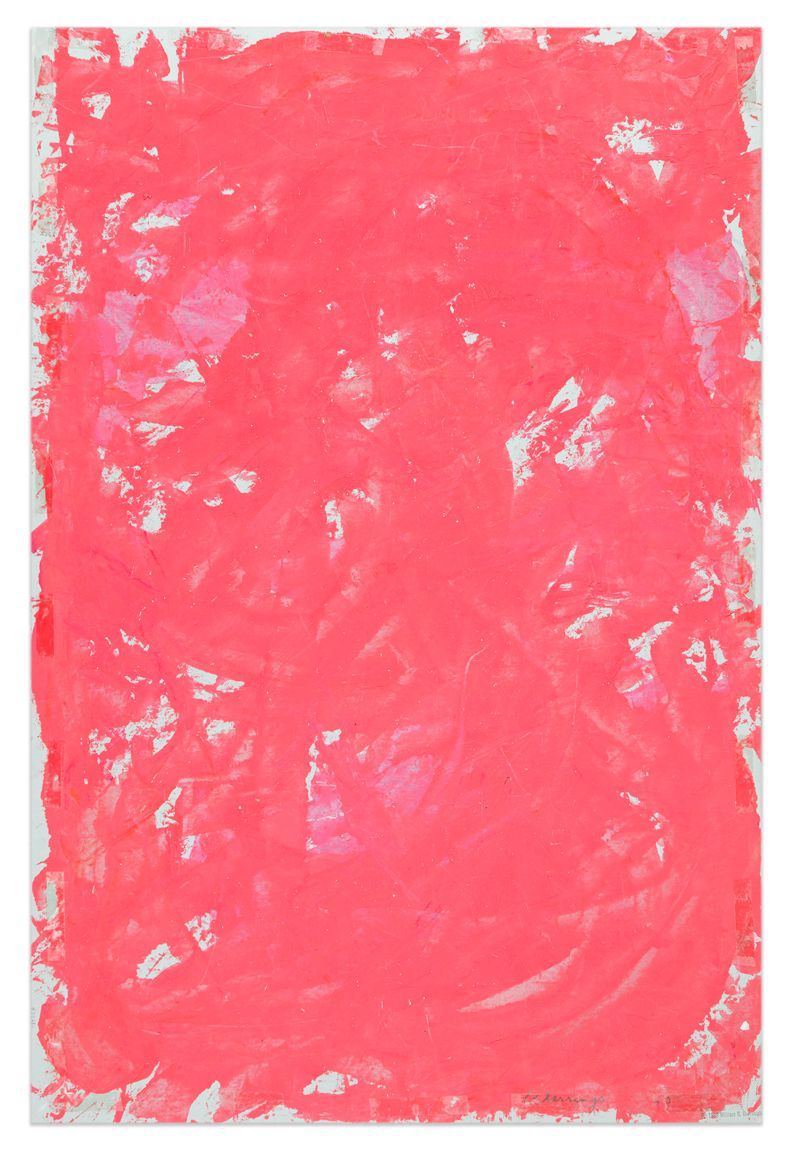 William S. Burroughs
Blessings , 1989
Paint on illustration board paper, double-sided

/

34 5/8

×

24 5/8

×

1 5/8

×

in
Both close up and from a distance, the paintings "executed" by the American writer William S. Burroughs in Kansas, during the 1980s and after, seem to me to be the epitome of punk painting. Indeed, a friend of mine recently whispered in my ear that one of these "shotgun paintings" was blasted out by the singer Debby Harry of the group Blondie. There's something wild about this abstract bad painting, these messy compositions and his somewhat tasteless palette—I can't help but see and hear traces of Californian punk or the Beastie Boys Sabotage (1993), rather than the New York mythology that habitually clings to Burroughs' needle-pocked skin.
The Shotgun Paintings and Burroughs' other artworks clearly belong to this sabotage operation: he prevents any direct and convenient communication between the paintings and their viewer, refusing any messaging, gluing (sometimes repeatedly) images from magazines to the canvases, saturating the spaces with marks; jamming is obviously the true modus operandi of these paintings. As for the holes made by the gunshots, they are there to interrupt the flow once again, yet at the same time open "doors" to a liberating beyond.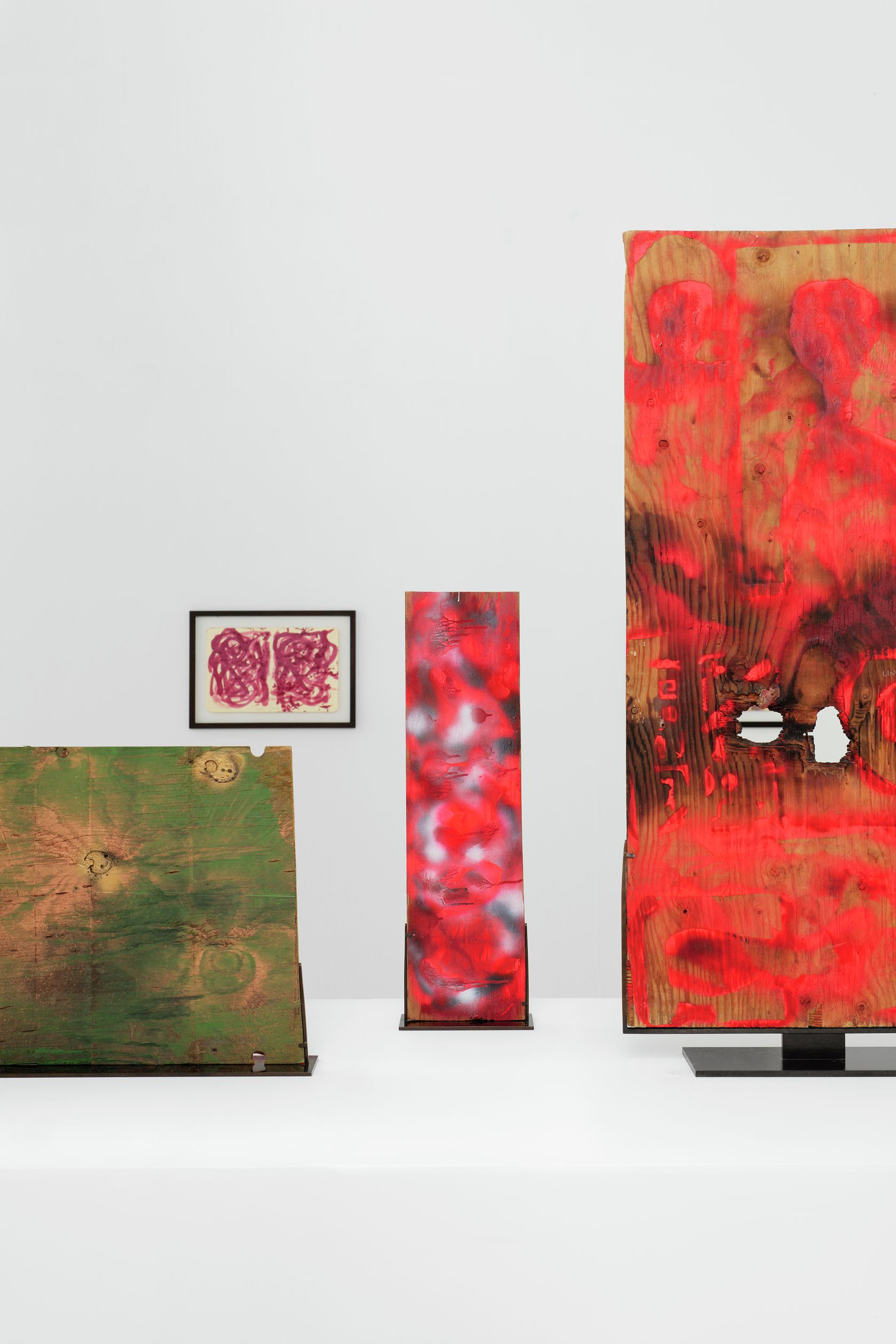 Not entirely by happy coincidence in the times we are experiencing, it was in a recent and masterful essay by the queer philosopher Paul B. Preciado Dysphoria Mundi (2022), that I found some enlightening and extremely contemporary pages concerning the American writer: "For Burroughs, these acts of sabotage had a therapeutic, almost organic purpose. They were intended to heal the social body: mass communication had generated a form of contamination, against which it was only possible to fight by intentionally hijacking the inscription machines. Electronic guerilla warfare was the only thing capable of 'releasing the virus contained in the word and thus bringing about social chaos'."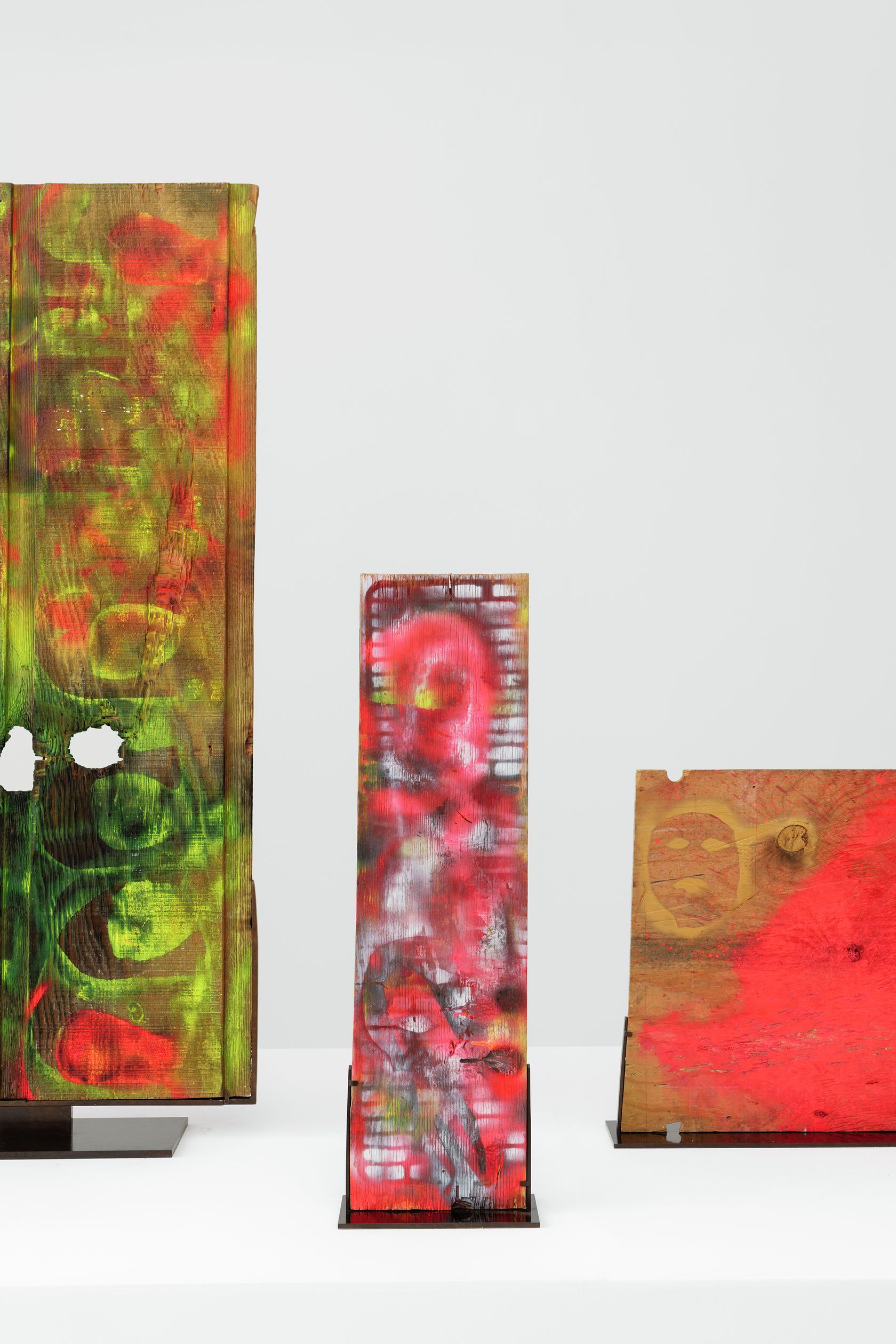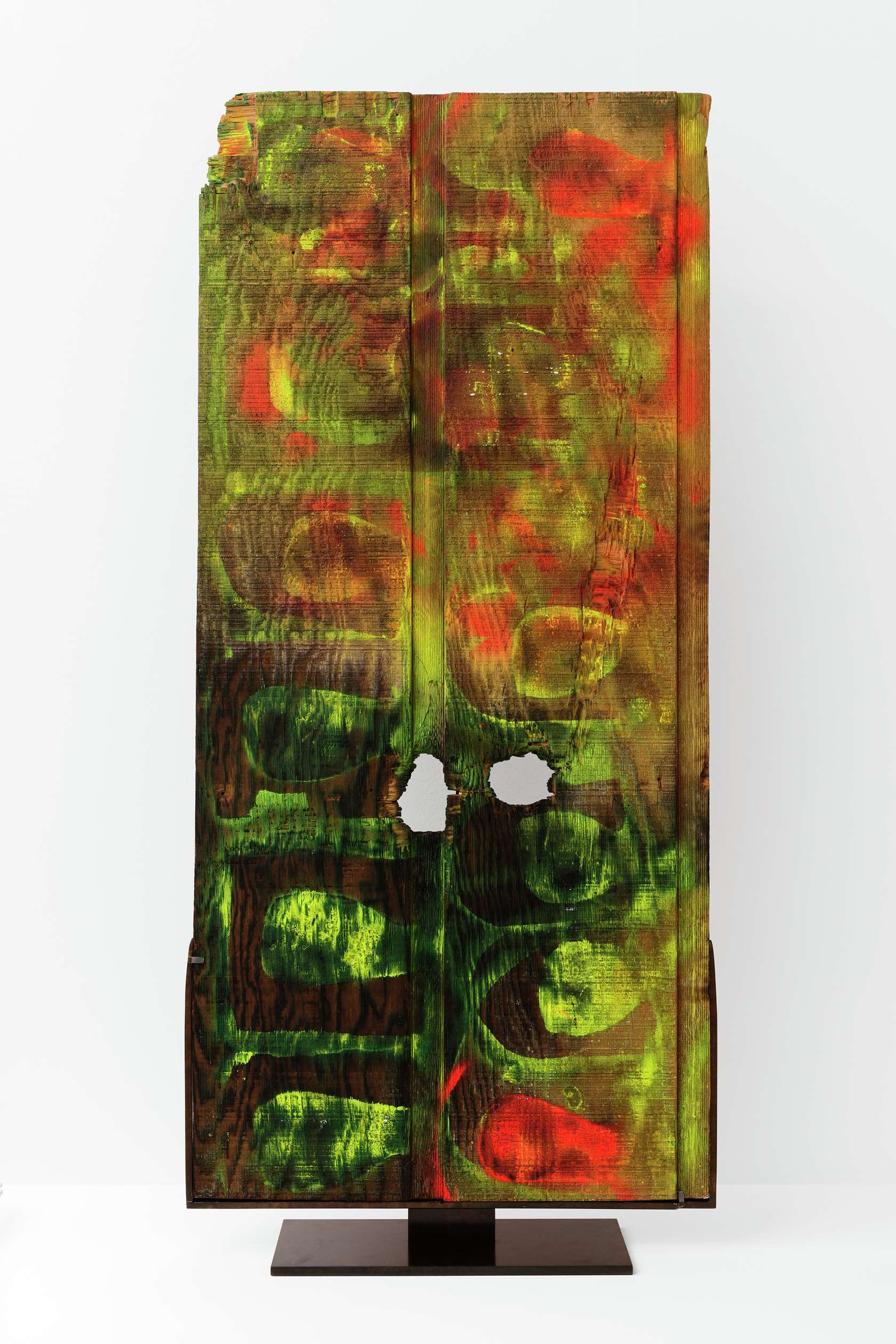 William S. Burroughs
Untitled (August 87) , 1987
Spray paint, gun shots, and gunpowder burns on plywood, double-sided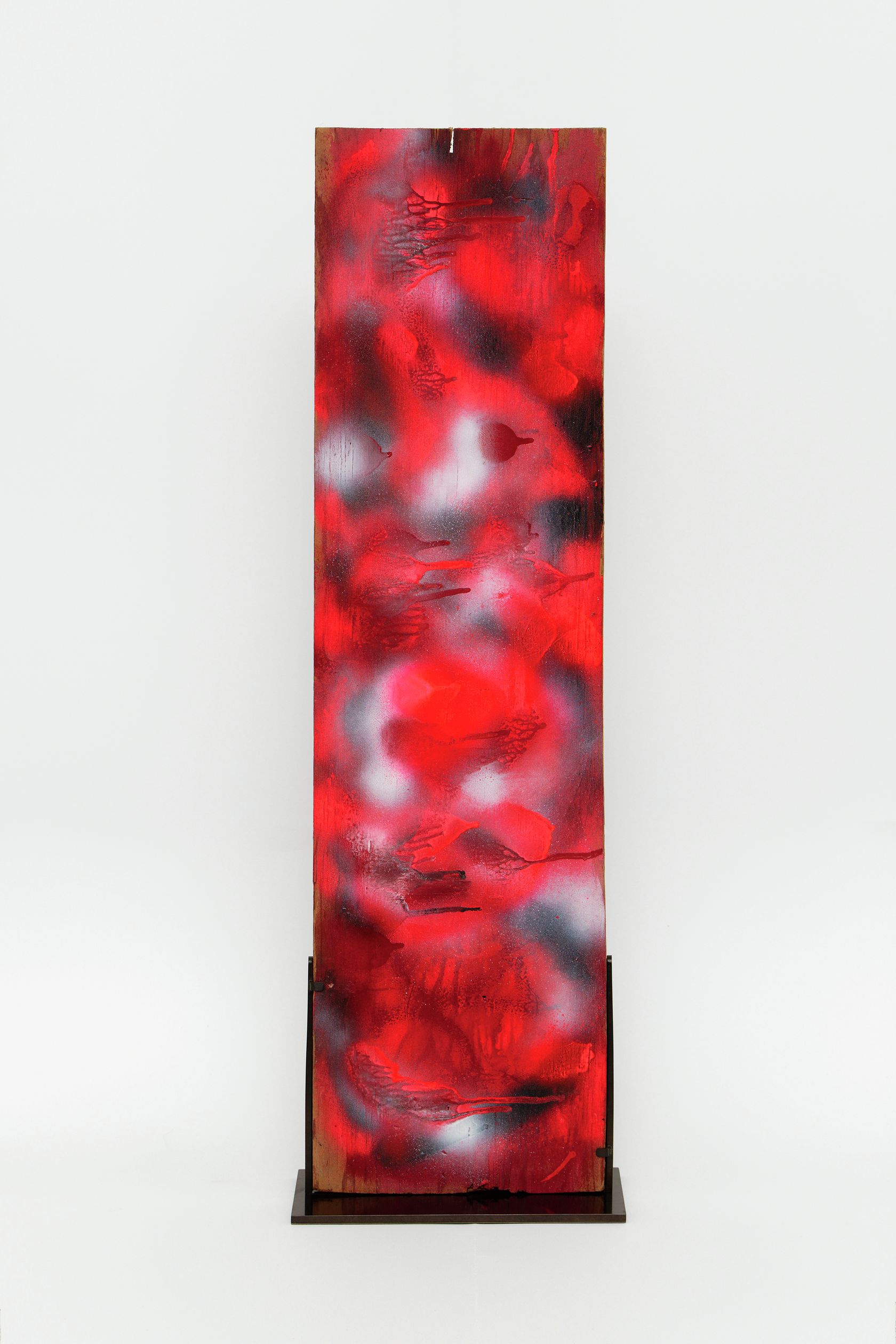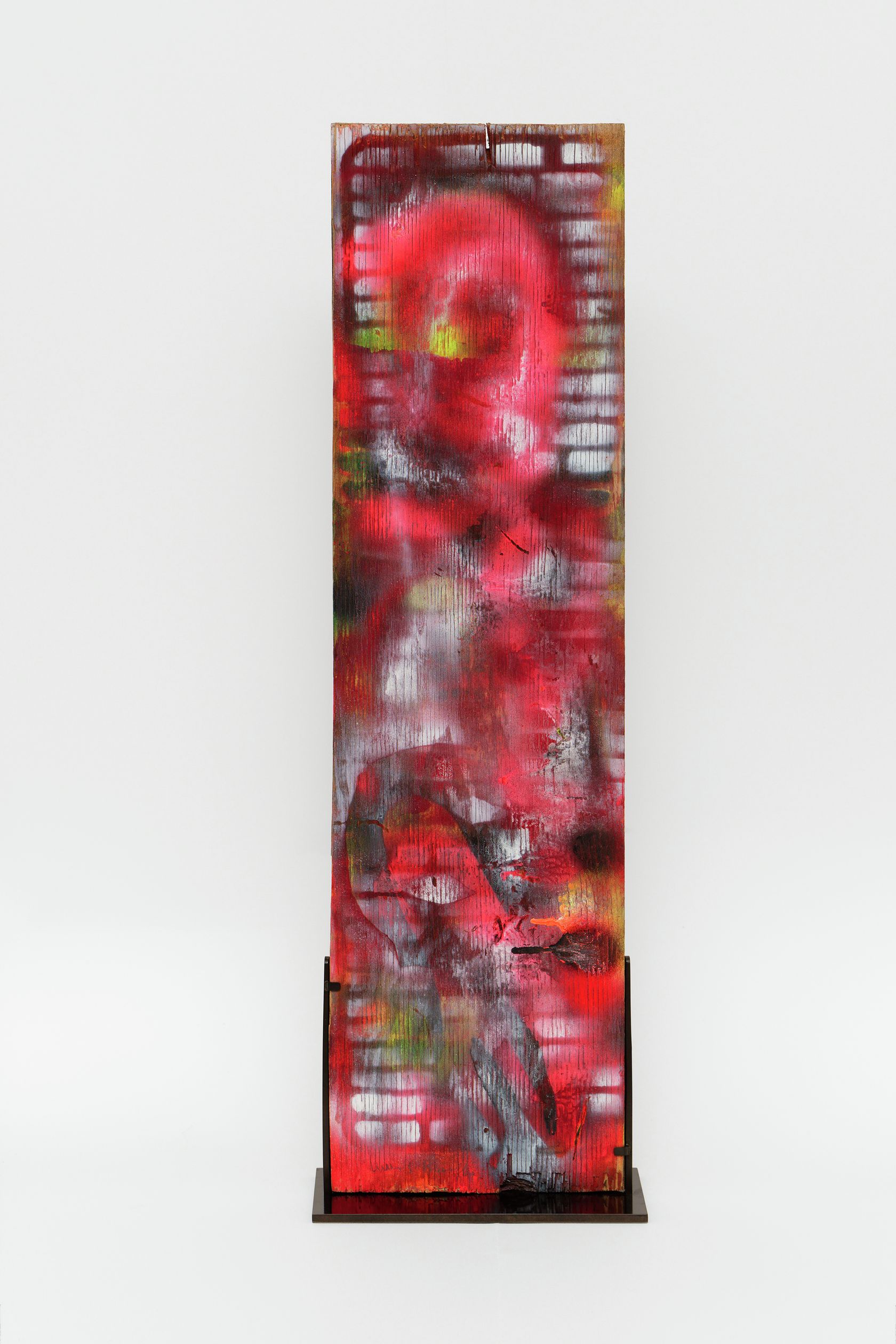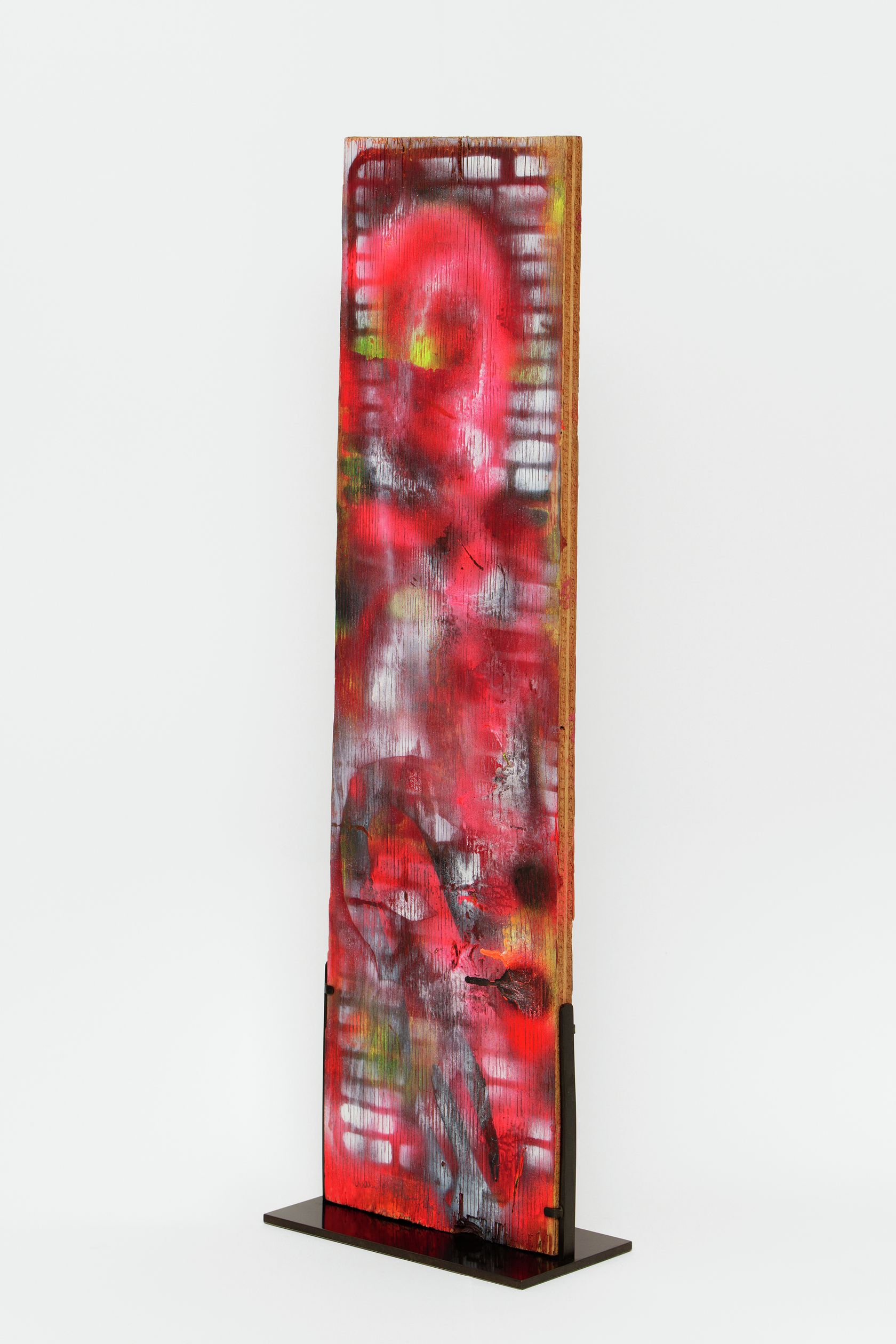 William S. Burroughs
Untitled (white grid) (gun shots) , 1987
Acrylic and spray paint on plywood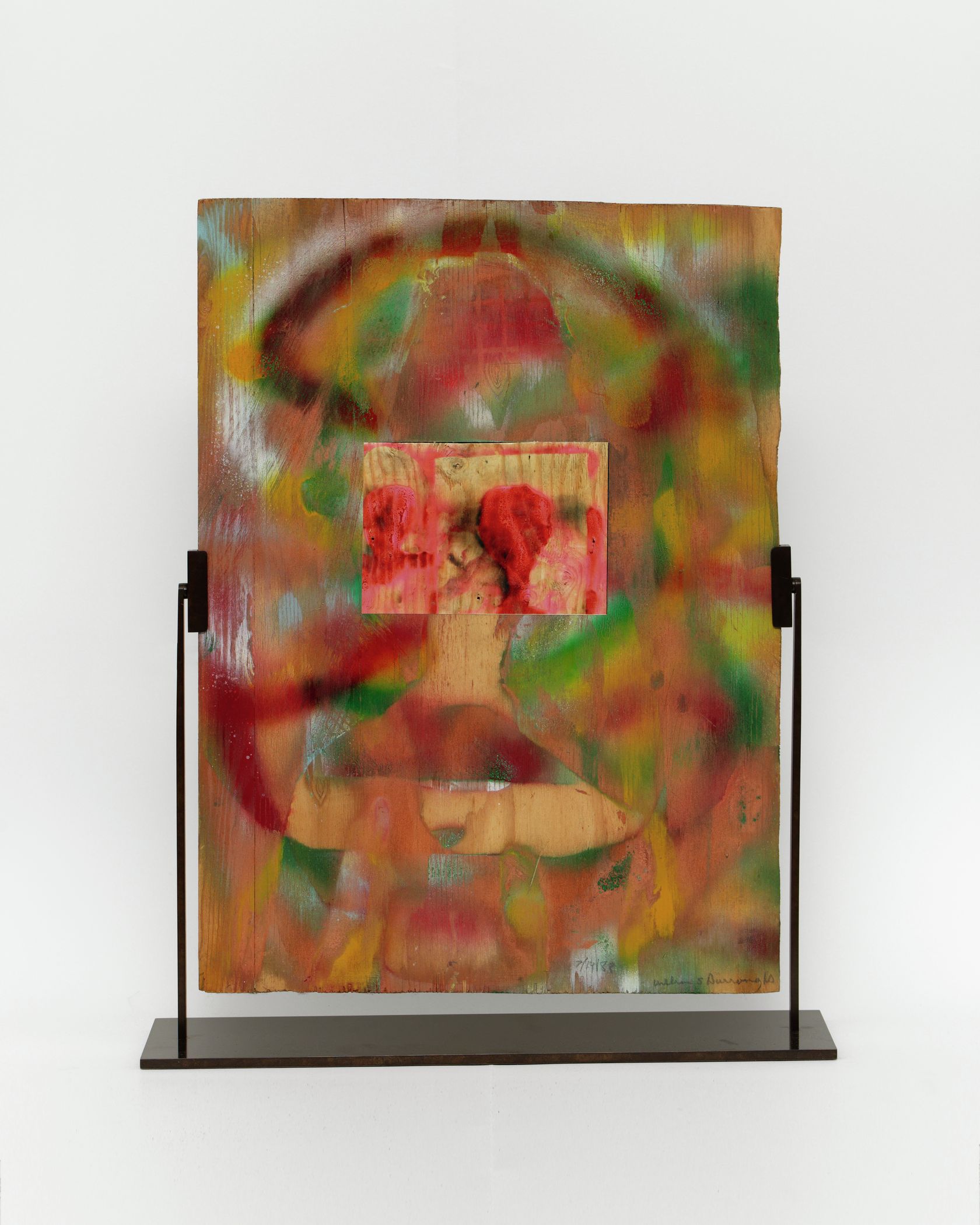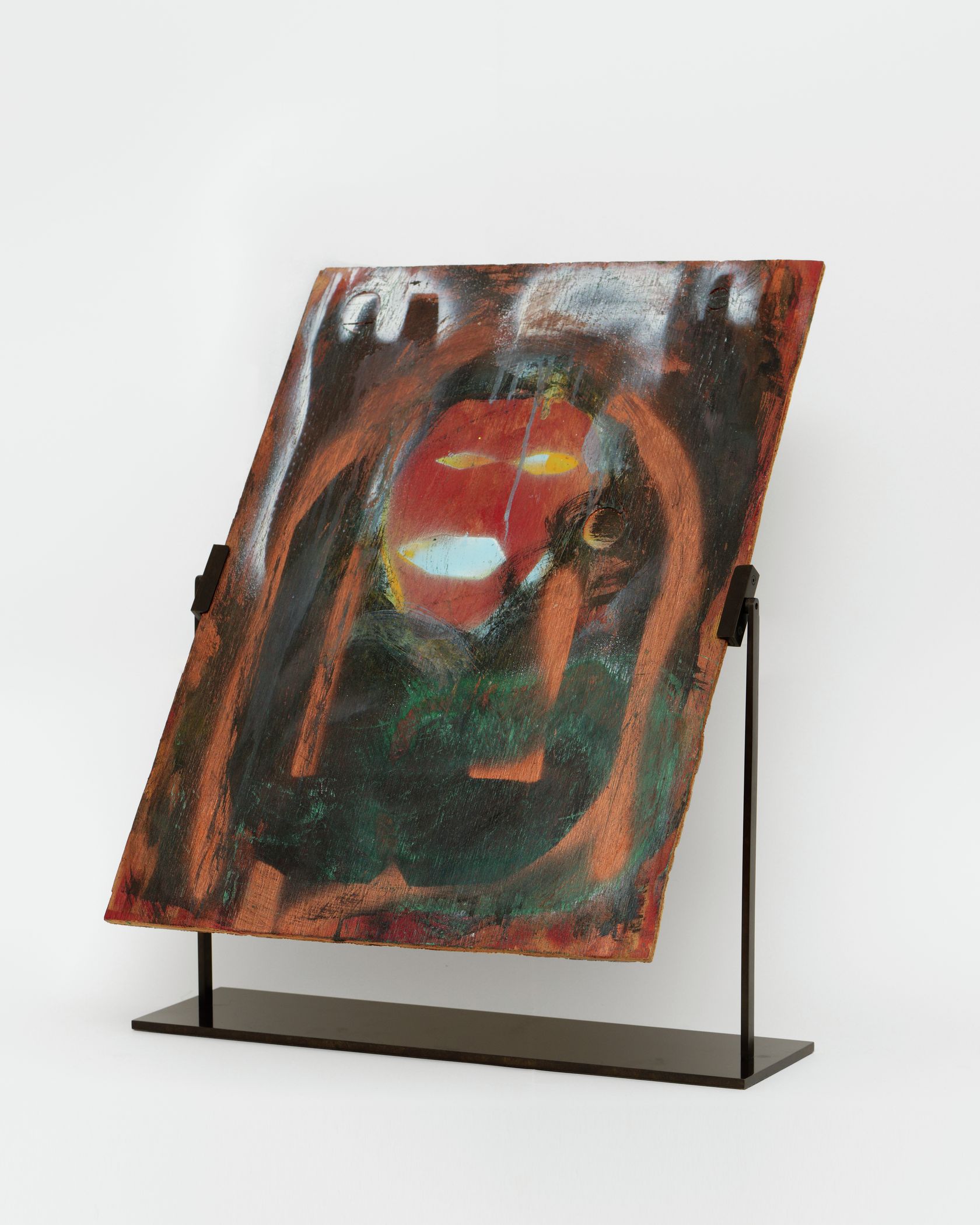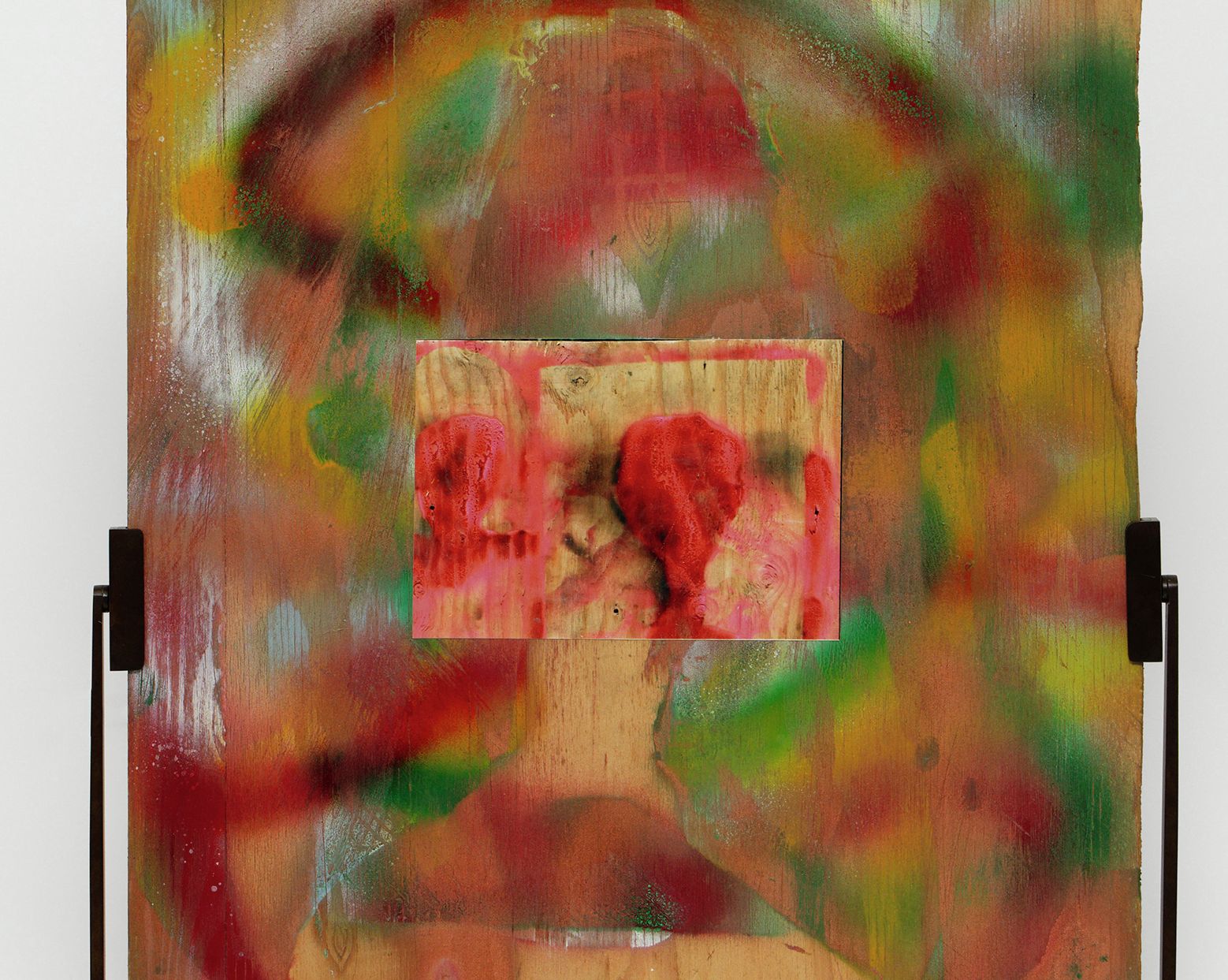 William S. Burroughs
I Have Failed , 1988
Paint, spay praint and photographic collage on plywood, double-sided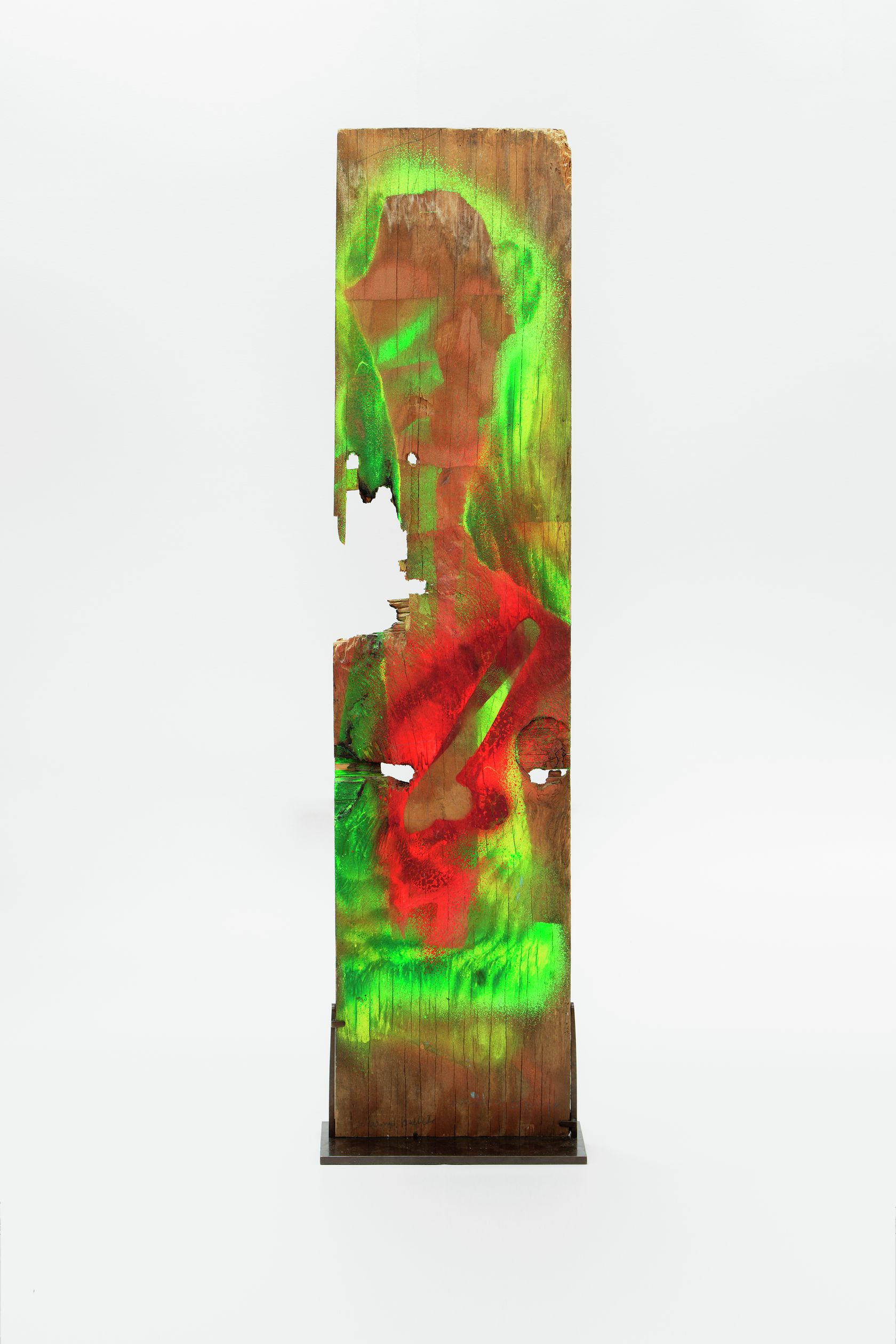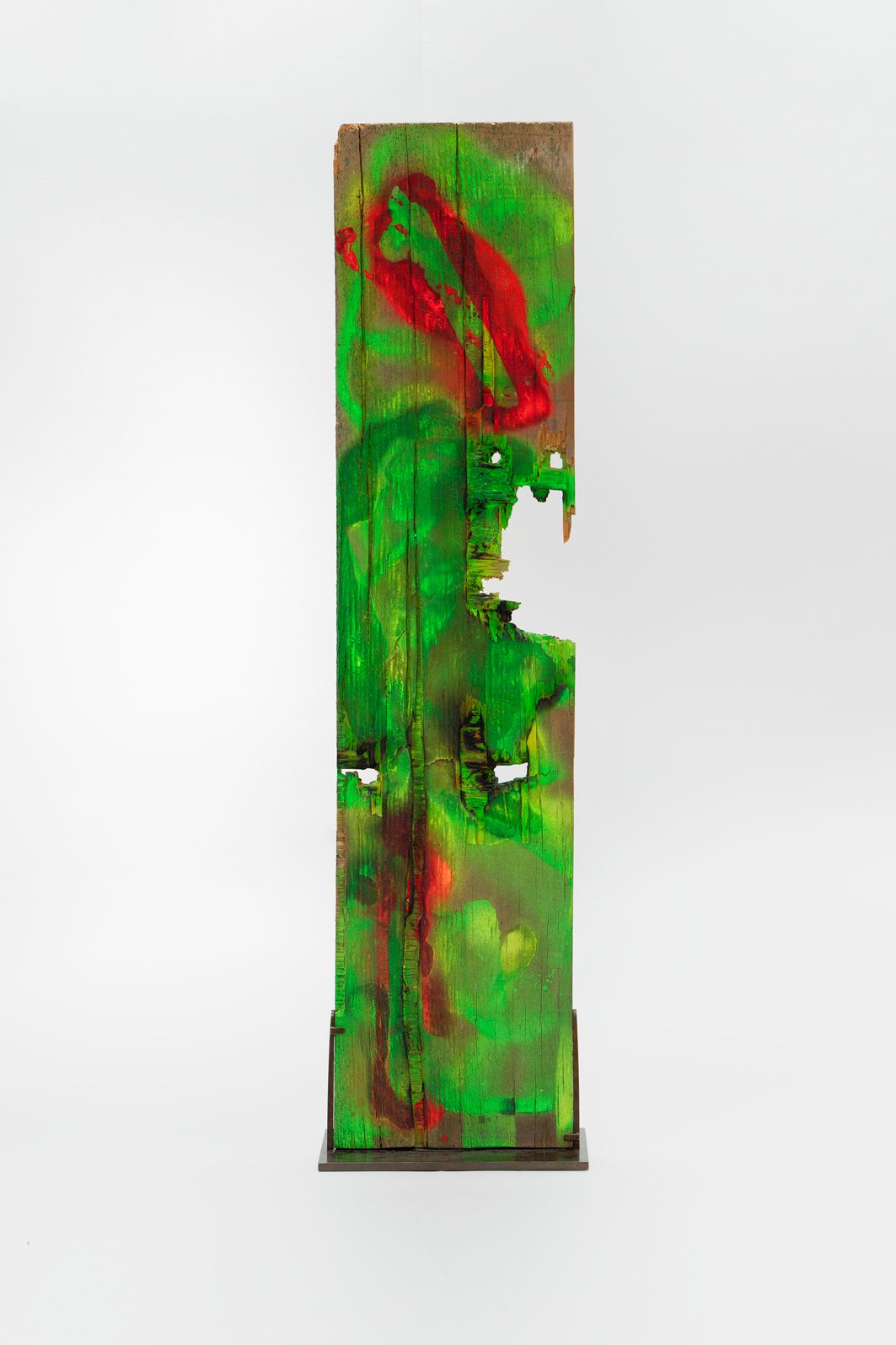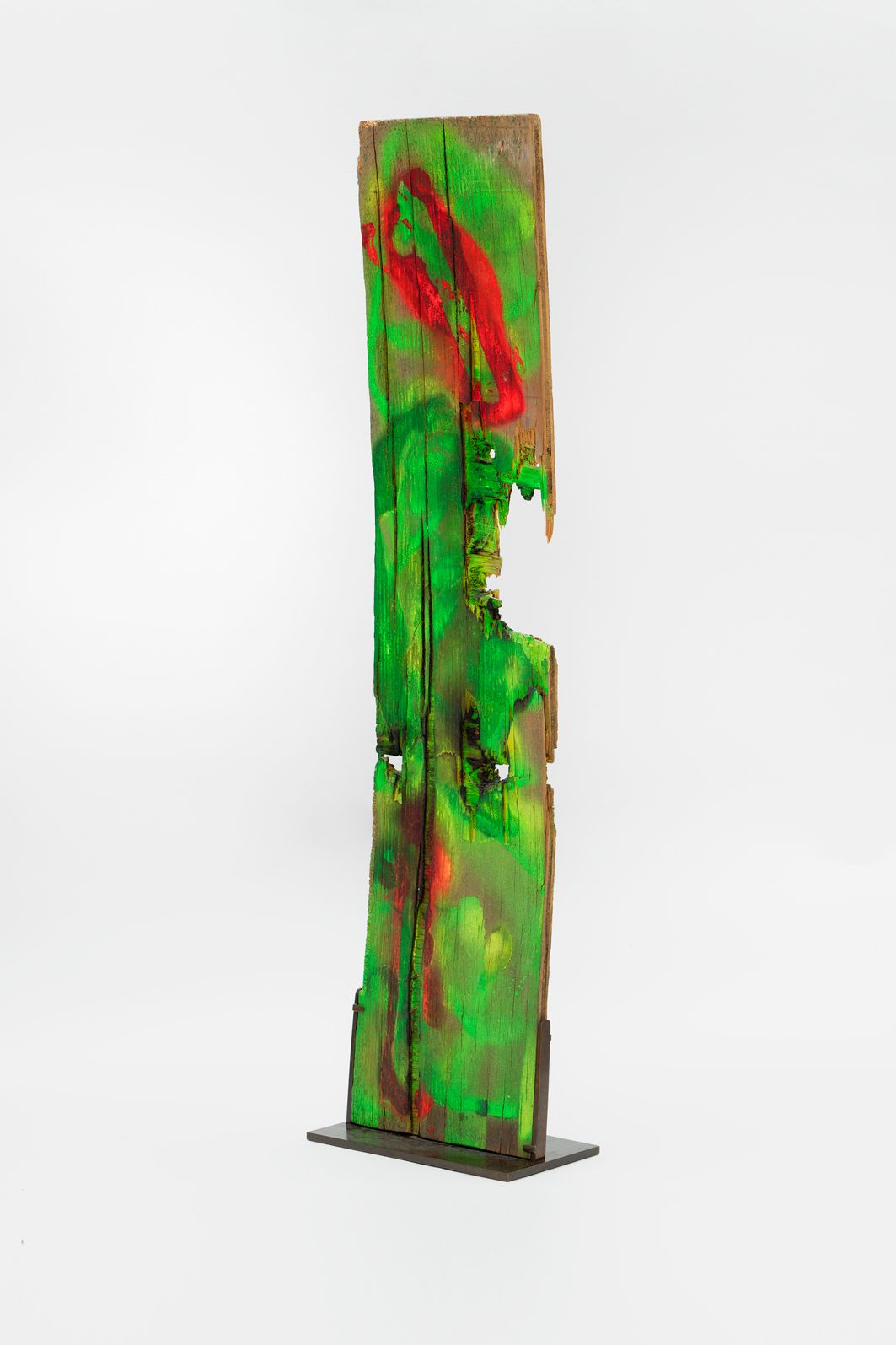 William S. Burroughs
Burning Bullets (Gun shots) , 1987
Spraypaint and gunshot holes on plywood, double-sided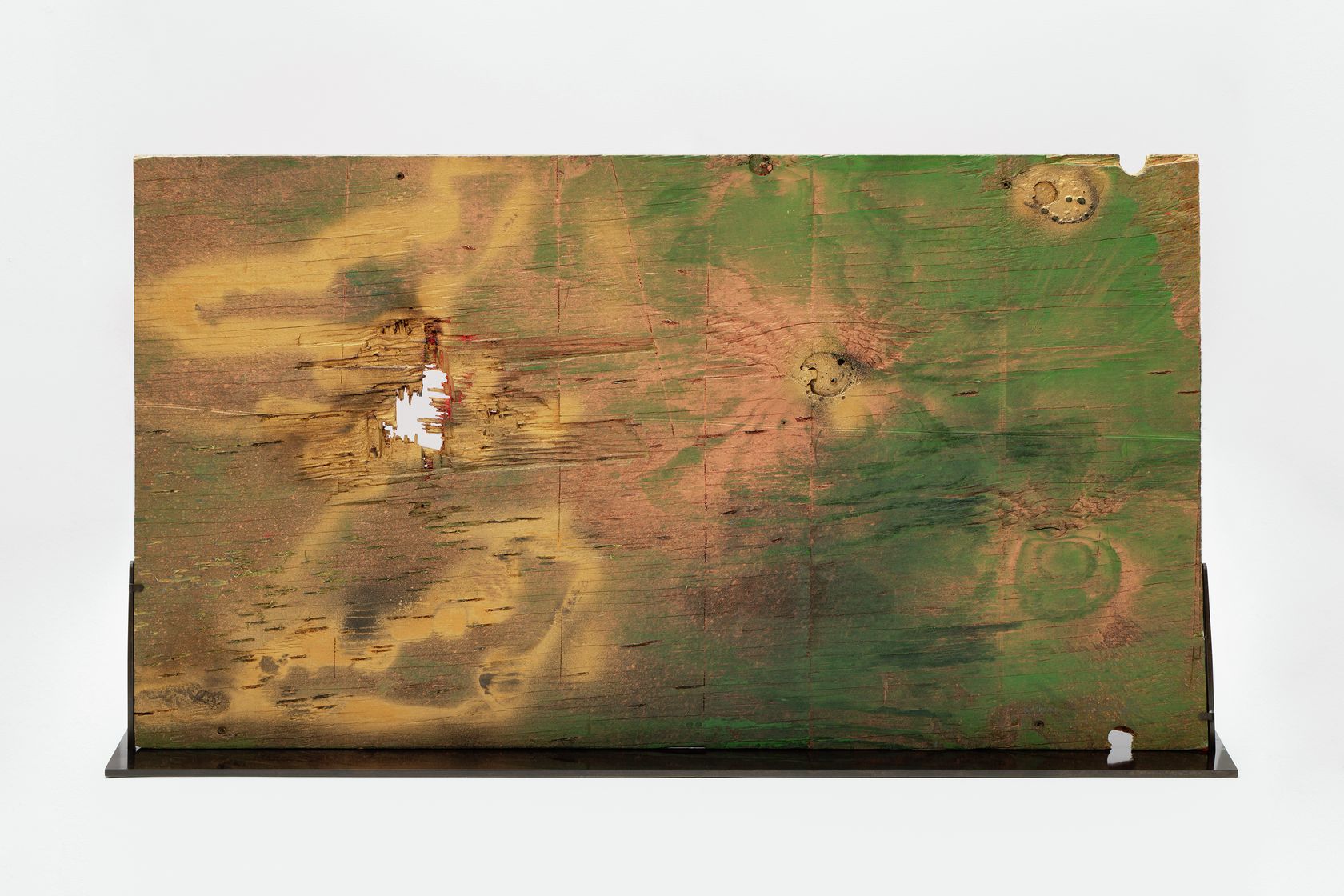 William S. Burroughs
Untitled (gold face) (Gun shots) , 1989
Paint, spray paint and gun shots on plywood, double - sided
In our hyper-mediatized society, we are all spreaders, that is to say we are infected and trapped in the webs of the social networks, while spreading the media virus ourselves. Swimming against the current as always, Burroughs reminds us of the counter-force embodied by painting and artistic practice, with canvases that he originally made for his own personal mental hygiene, not for the benefit of a spectator, in a mix of quasi-automatic practice, agitated thought, anti-media therapy, acute paranoia and anti-establishment painting.
— Jean-Max Colard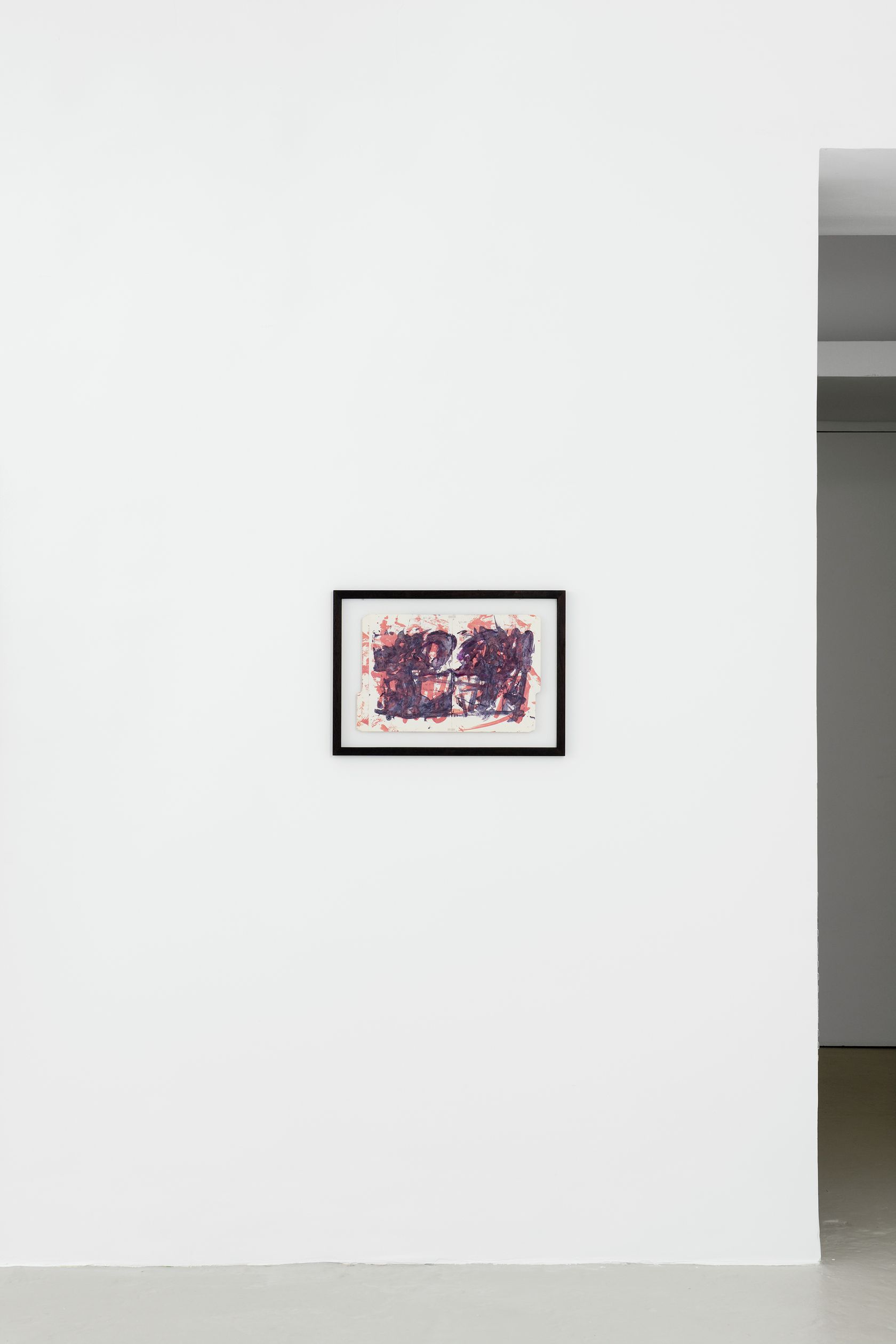 A major figure of 20th century literature and ingenious inventor of the cut-up technique, William S. Burroughs (1914-1997) has achieved iconic status within the American counter-culture, whose influence reaches far further than just the world of literature. He almost exclusively dedicated the last fifteen years of his life to painting, from 1982 onwards experimenting with a series of techniques including his shotgun paintings and subsequently combine paintings, that brought together collage, stencils, ink drawing, spray paint, painting.

True to his non-conformist thinking, Burroughs painting sat outside any form of tradition or pre-established set of rules, using what he had on hand: suction cups, mushrooms… on completely unexpected supports: cardboard folder sleeves, doors… Automatic works, random processes and found materials, the artist's oeuvre is shot through with shamanistic thought and porous to invisible and magic worlds.

William S. Burroughs' oeuvre has been the subject of many retrospective exhibitions in both the USA and Europe, at the LACMA, Los Angeles (US), the ZKM, Karlsruhe (DE), the Deichtorhallen, Hamburg (DE), the Photographer's Gallery, London (UK) and the Espai d'Art Contemporani in Castellón de la Plana (ES). His works are included in the collections of the Whitney Museum of American Art, New York (US), the LACMA, Los Angeles (US), the British Museum, London (UK), the Kochi Museum of Art, Kochi (JP), the Kunsthalle Wien, Vienna (AT), the Museet for Samtidskunst / Museum of Contemporary Art, Roskilde (DK) and the Museum für Moderne Kunst (MMK), Frankfurt/Main (DE).