To learn more about available works, please provide your contact information
In his works, Anthony Cudahy combines a wide variety of references: masterpieces of European art, queer archives, gay iconography and personal and family narratives. He incorporates these images into a chain of transformations, infusing them with affects and his own musings with each new iteration. His repertoire of flowers, the expression of love and intimacy or portraits, explores the registers of the romantic, the tender and the intimate.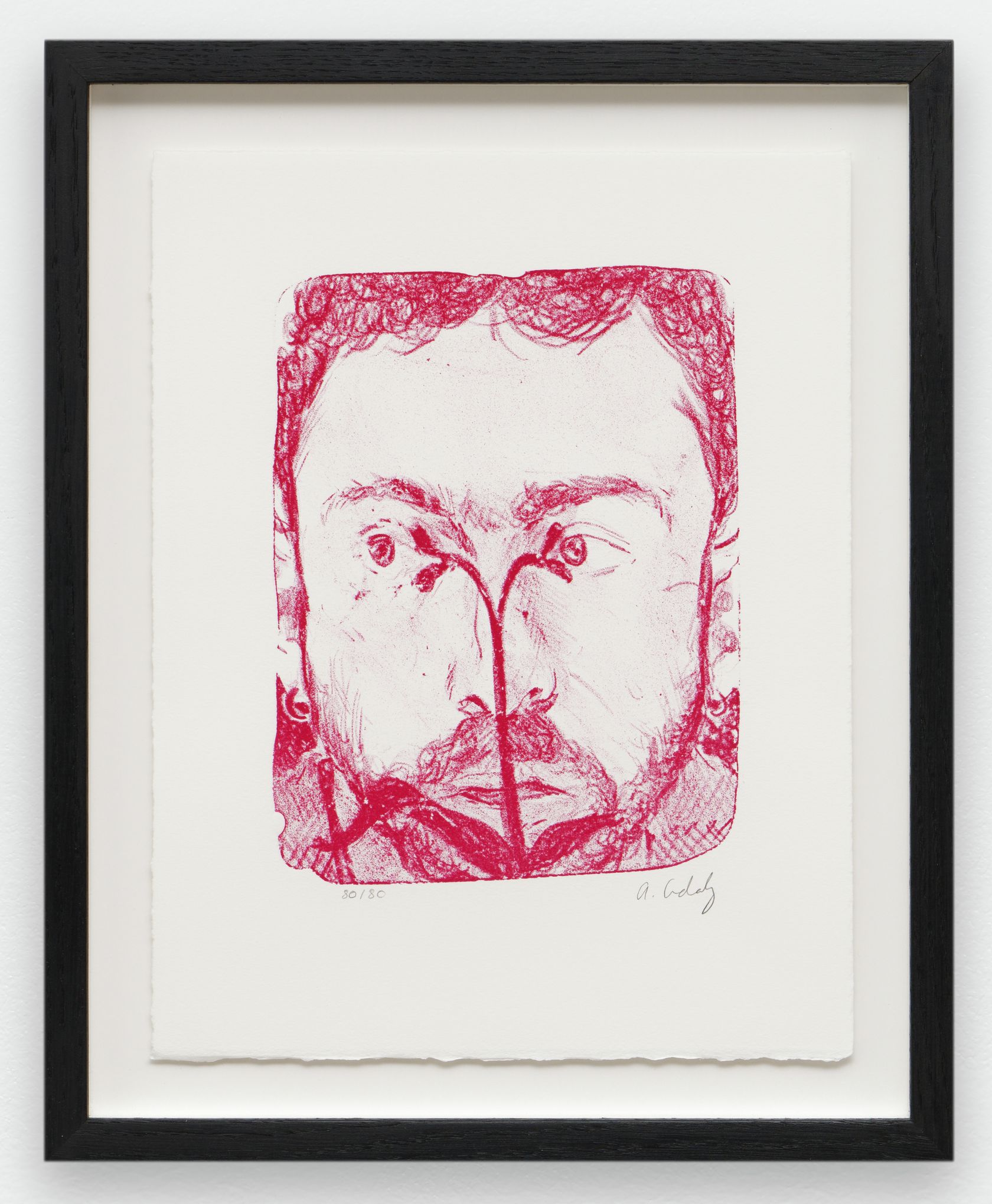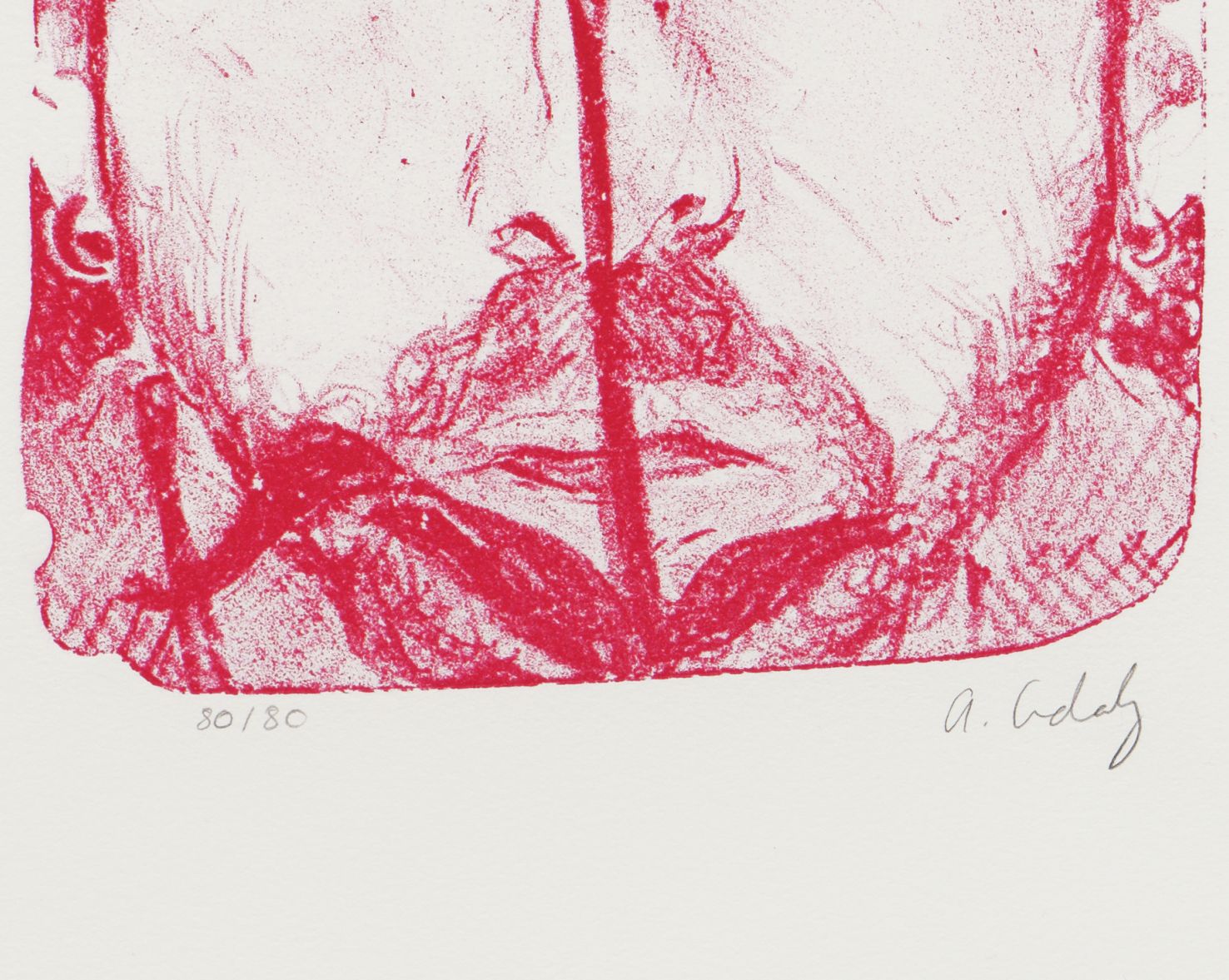 Anthony Cudahy
Ian with St. Lucy Eyes , 2023
Lithography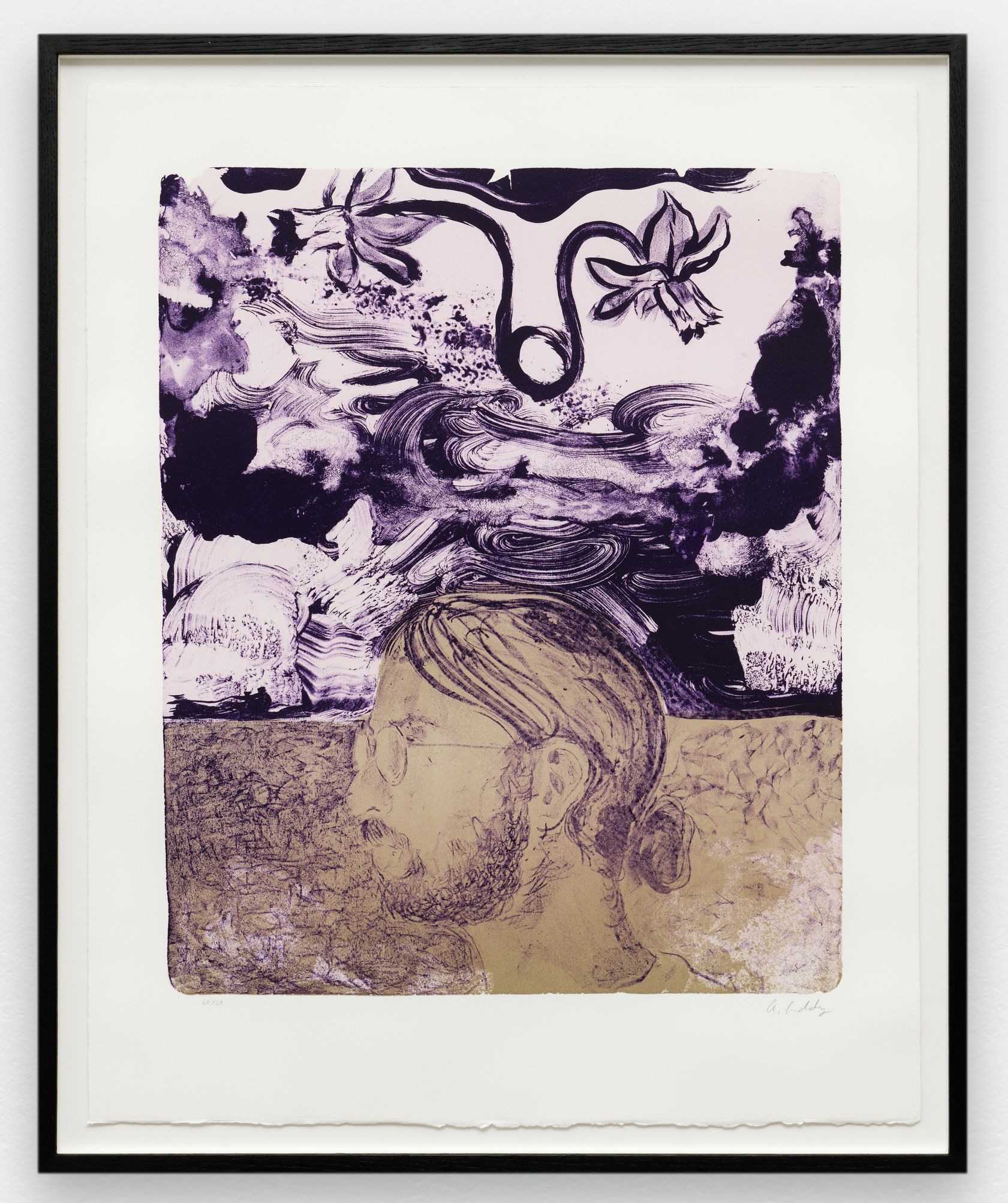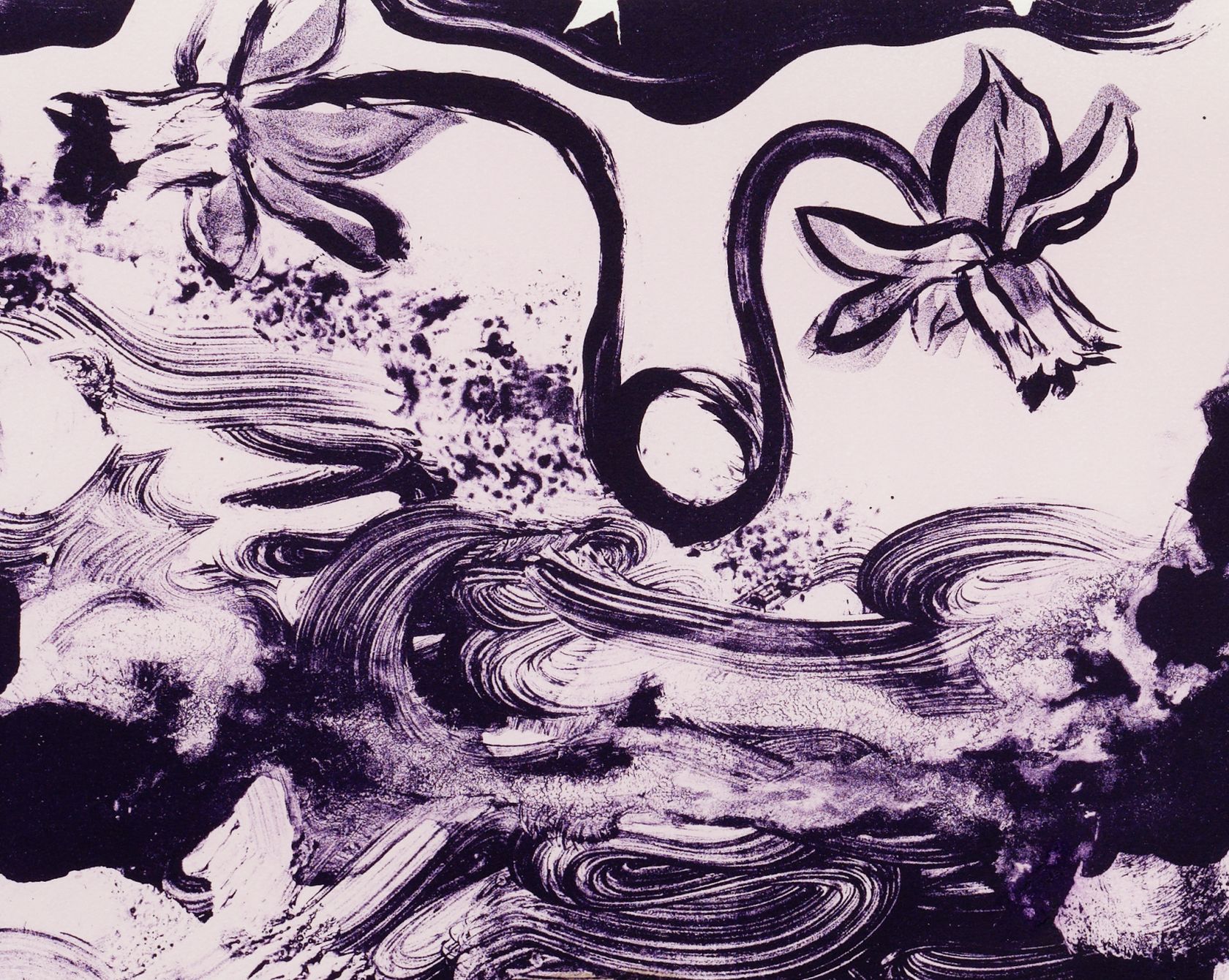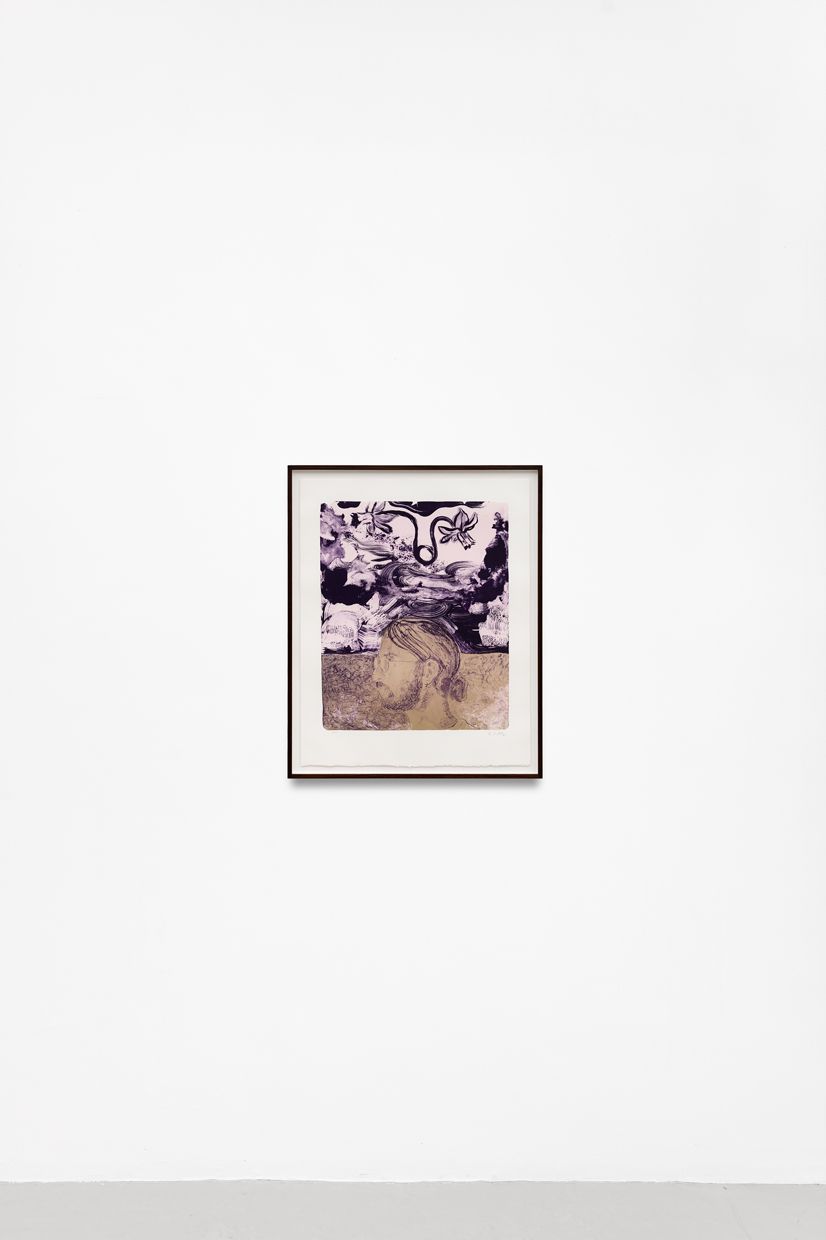 Anthony Cudahy
A Sort of Janus , 2023
Lithography
His lithographies are presented on the occasion of his first exhibition in a French institution, the Musée des Beaux-Arts de Dole, until September 10, 2023, where the New York artist has chosen to engage a dialogue between his works and those of the museum's collections. Out of humility in the presence of "great painting" and prestigious signatures, with his taste for forgotten or lesser known artists, the artist has chosen anonymous or unattributed works. This painterly conversation that Cudahy has engaged, between New York and the Jura, builds bridges across the ages whilst bearing witness to a profound sensitivity.
"The history of an image is what interests me. The transformation and degradation it is subjected to through reproduction, creates a language in itself with codes and signifiers. This can be the pixelation of an image repeated endlessly on line, or the cast shadow of a photographic flash, placed in a painting."
— Anthony Cudahy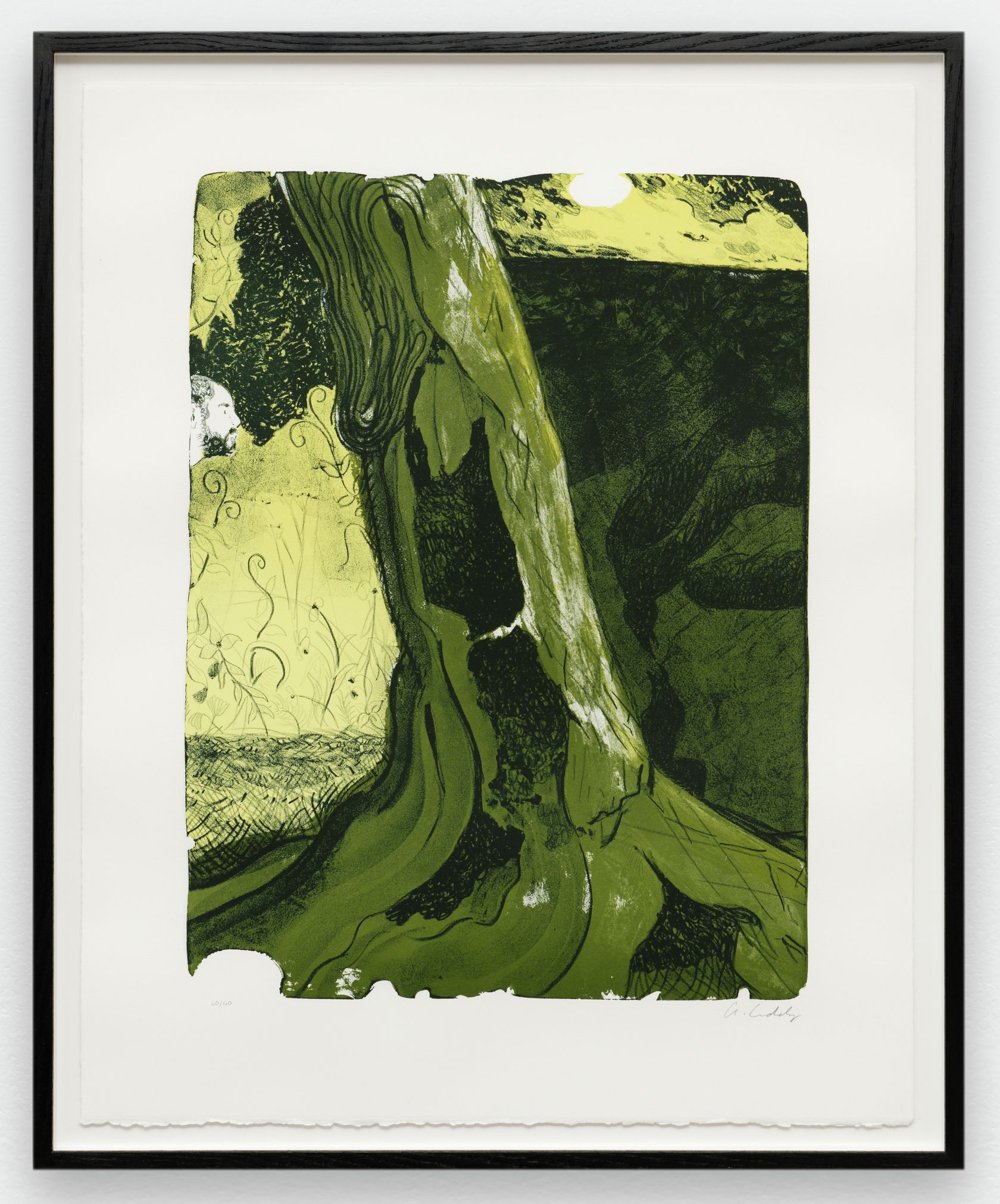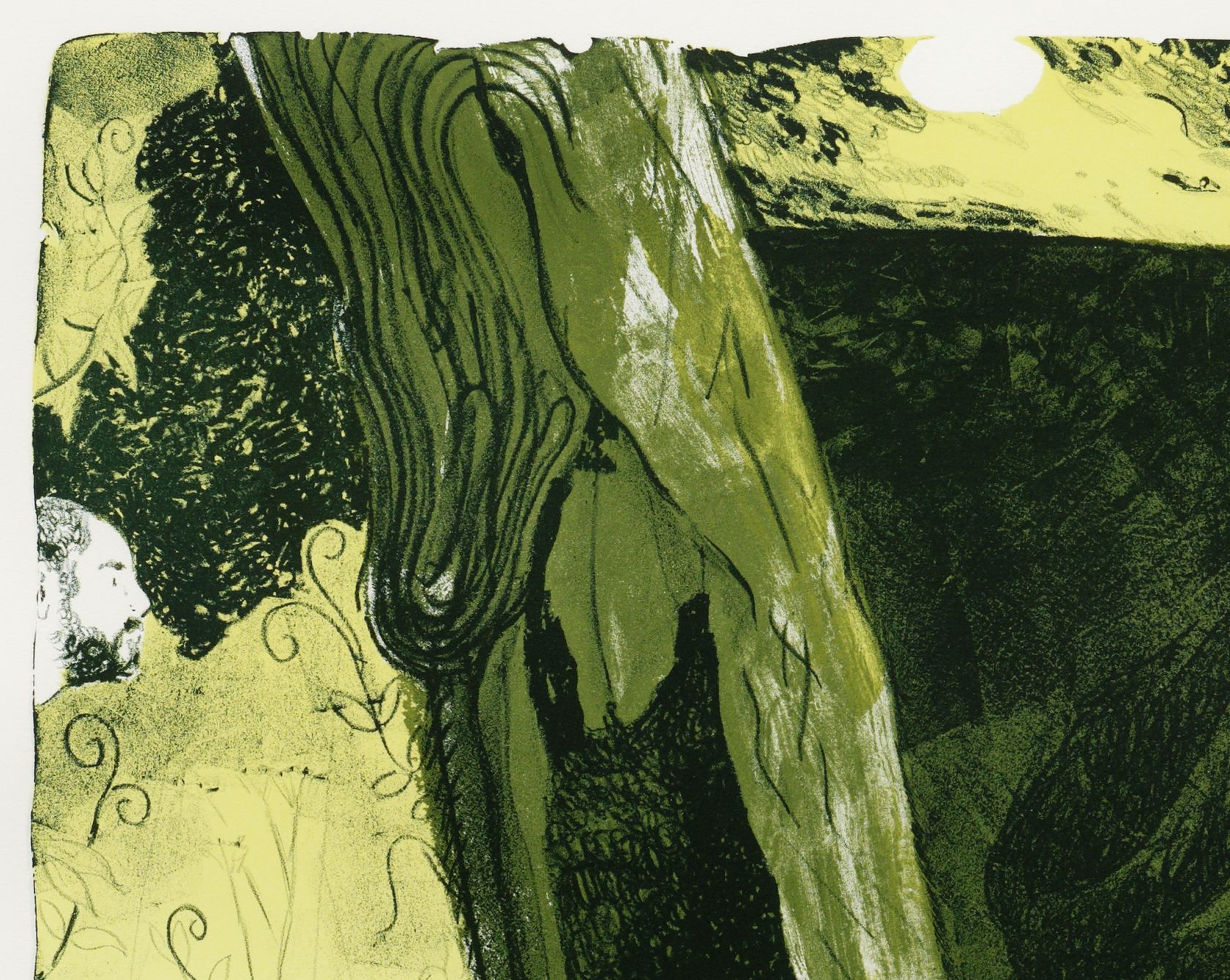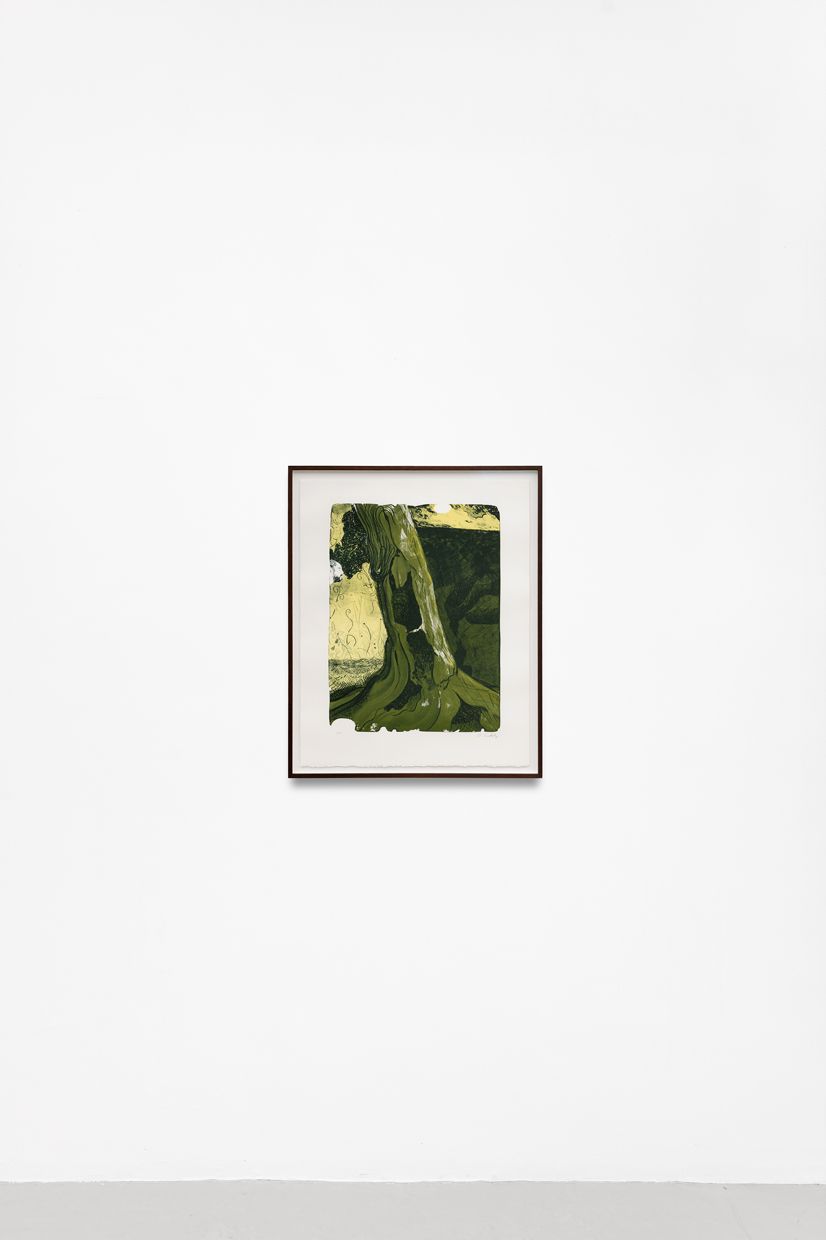 Anthony Cudahy
Scene (Decaying Tree) , 2023
Lithography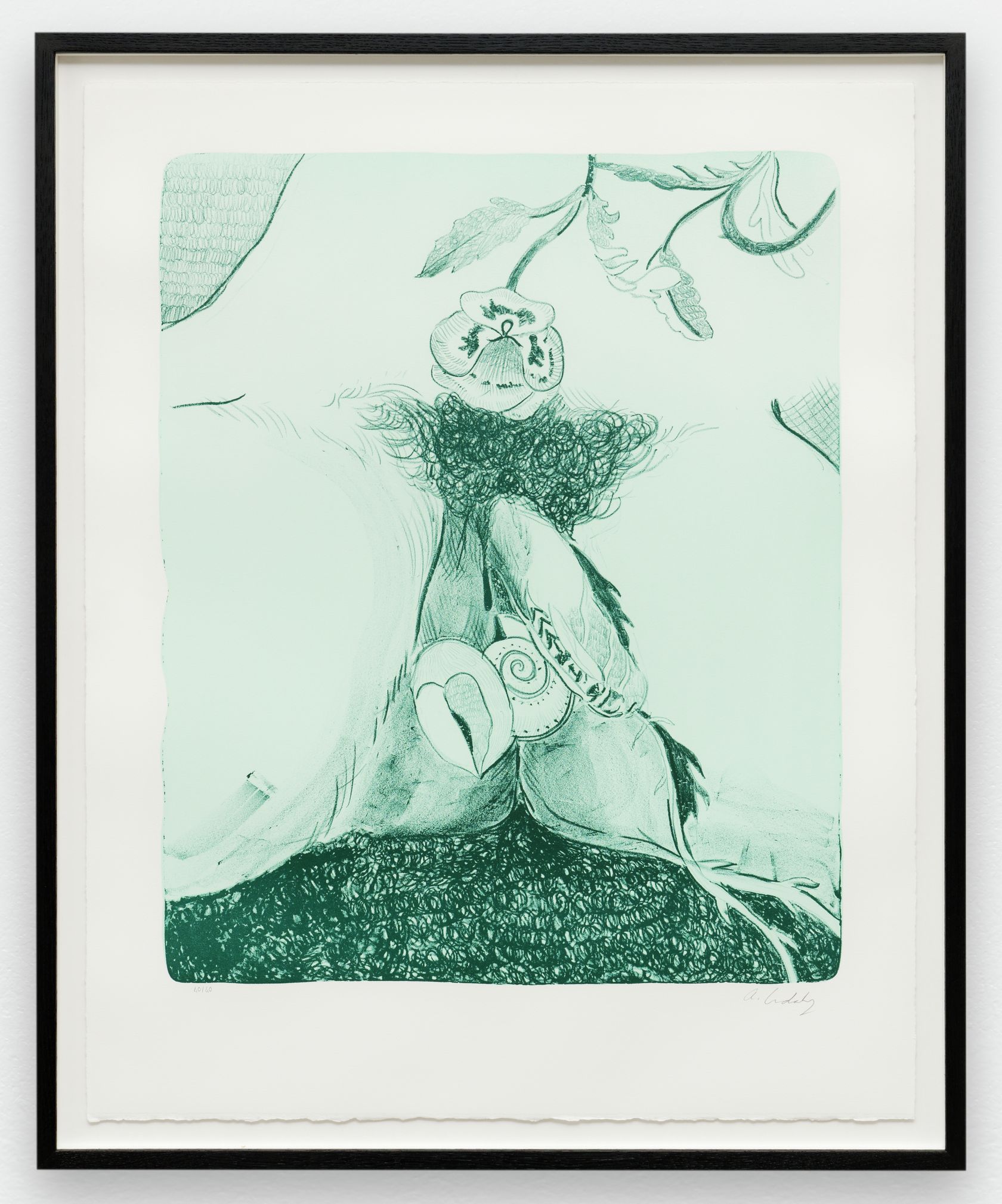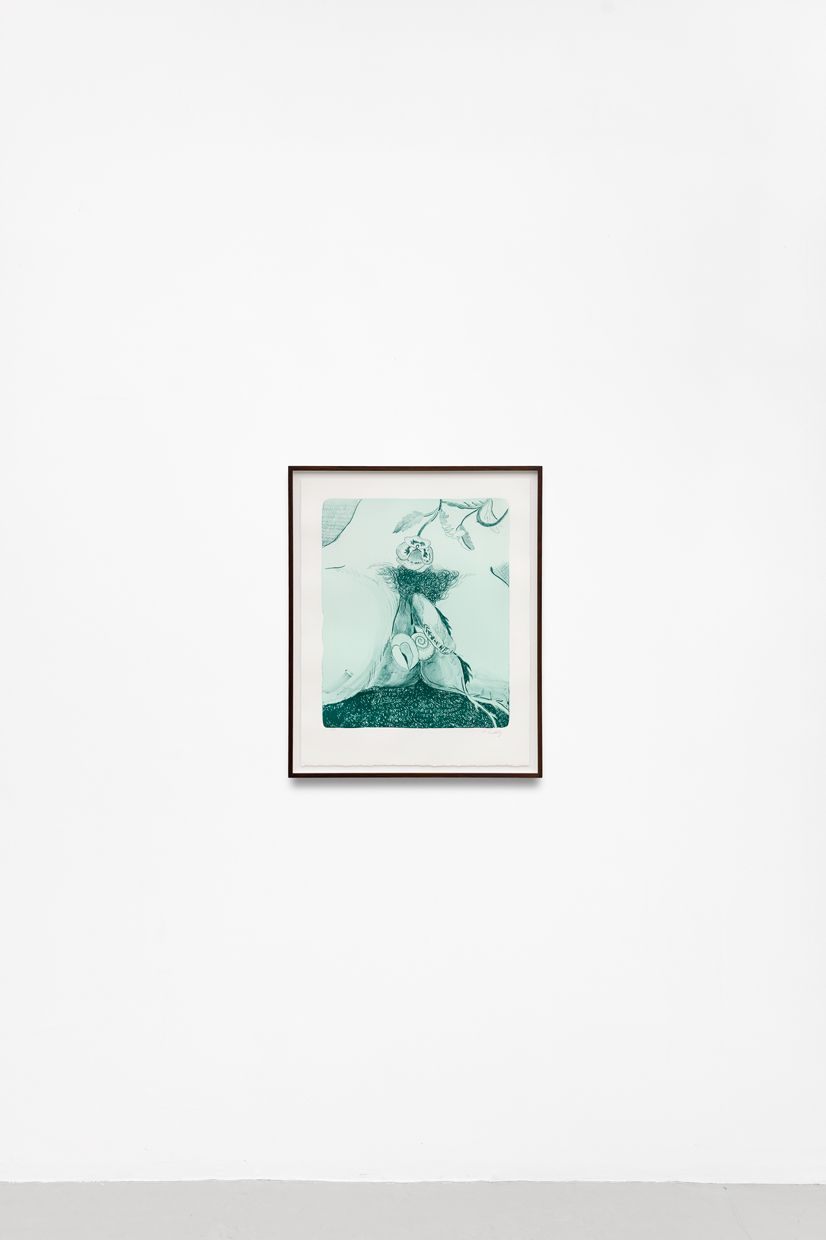 Anthony Cudahy
Dissolved Figure , 2023
Lithography
Anthony Cudahy combines a wide variety of references in his painting: masterpieces of art history, archives of queer culture, gay iconography as well as personal and family recollections. Inspired by photographs that he decomposes from one painting to another producing a serial effect, Cudahy incorporates these images in a chain of transformations, infusing each new iteration with different affects and his own musings. His repertoire, with its flowers, expressions of love and portraits of youthful men, explores romantic, tender and intimate registers.

Subdued, as if suspended, Cudahy's painting is derived from a sense of the dramatic. At the center of his more complicated compositions, captured in ambiguous situations or broken narratives, the human figure emerges as a focal point. The exploration of individuality is rendered by the delicate manner in which faces and expressions are portrayed, compared with the bodies and settings, which are composed of broad, energetic brush strokes and abstract flat tints. Chromatic aberrations and vivid contrasts of acidic colors create an imbalance and unite contradictions that would otherwise appear irreconcilable.

Anthony Cudahy is graduated from the New York Pratt Institute in 2011 and from the Hunter College in 2020. He is active in several collectives and has produced numerous artists' books. He is co-curator of a publishing project entitled "Slow Youth" and is regularly involved in the organization of the group's projects. He has participated in a several one-person exhibitions across the USA most notably at 1969 Gallery and Deli Gallery in New York as well as at Farewell Books in Austin, TX. His works have been included in group exhibitions in New York at Perrotin Gallery, Hales Gallery, and at the Athens Institute for Contemporary Art, (GA) amongst others.